Ludovico Technique Dom Potential
Ludovico Technique's new single "Potential" is the best industrial song I've heard about BDSM since Trent Reznor stopped writing about the topic. Only Ben Vanlier is no bottom. The lyrics to "Potential" sound as a challenge to any top or switch (or, uhm, so I've read) and I suspect they just sound plain good to a straight-up submissive. The song is an ode to the dominant joys of bringing someone strong to their knees, making them want you and want whatever you want to do, perhaps in spite of themselves. Note to the ladies: In my experience, lead singers are universally good in bed because everything is a performance with them. So go ahead and plug that data into any fantasies the music video for "Potential" might inspire.
Metropolis Records artists tend to have good music videos. We were actually going to do a project which, among other things, highlighted these clips, but we had a RAID array fail at an unfortunate time in the production cycle. Maybe we will resurrect that project. Anyway, the video for "Potential" is simple but effective. It is basic black and white footage, mostly of a band playing in a stairwell, and a few shots of Ben V standing in front of, I think, a hedge in someone's garden. But the video showcases the band's charisma well and the mood matches the song and it all comes together for a sexy little music vid. I mean, Ben's not topless like he will be when I direct a video for Ludovico Technique, but it still has good production values. (I'm kidding . . . Of course, he'd actually be nude with me in the director's chair.)
You can check out some images from the video below, along with the lyrics for "Potential", or you can just scroll to the bottom of the page and push play to check out the whole thing. Visit Metropolis Records to pick up the album Some Things Are Beyond Therapy.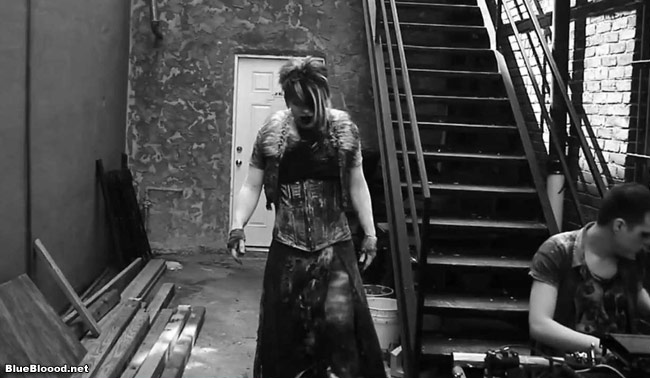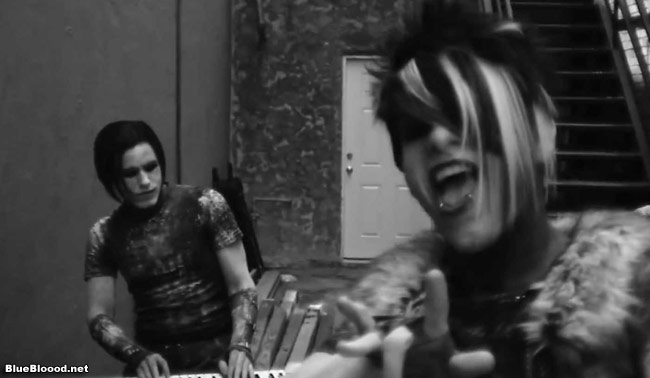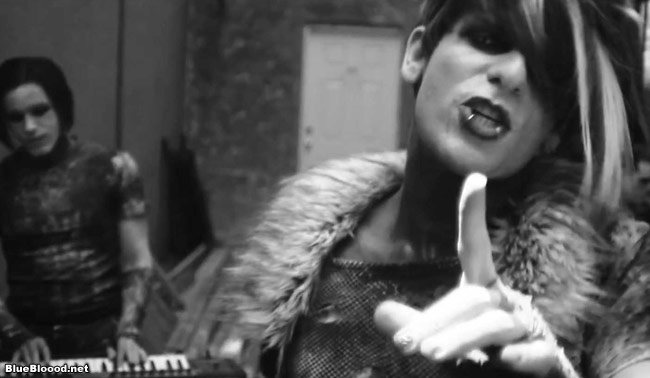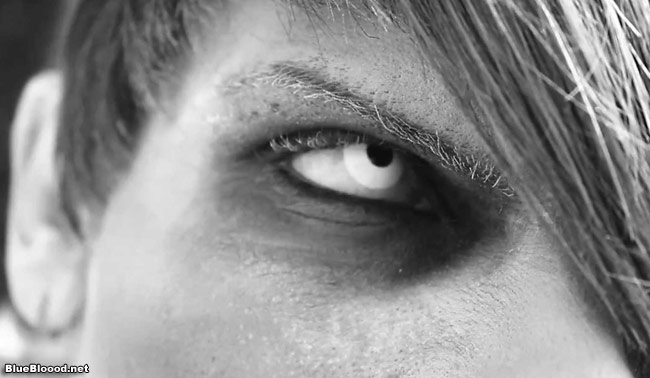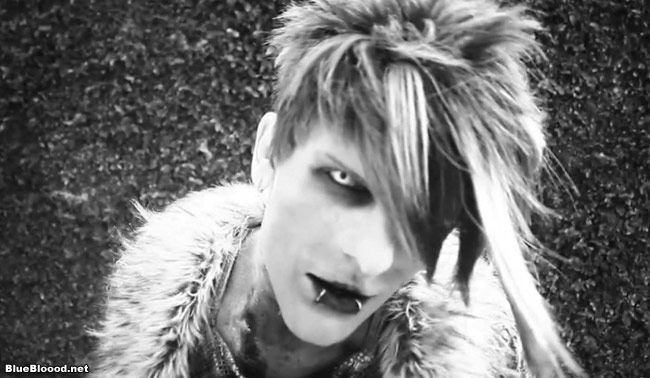 Potential by Ludovico Technique Lyrics
I Don't want you to do as I say
I Want you to Want to do as I say
You've got potential
In all the right places
(I love it you know I love it)
On your knees
with an eagerness to please
Your new position
Is as my possession
Close your eyes
And spread your morals wide
Beat and tied
Your senses numb
Your pride is gone
-and-
I'm the one
That's
Beat and tied
Your senses numb
Your pride is gone
-and-
I'm the one that
does this to you
those needs
-have-
peeled your inhibitions
(I love it you know I love it)
pleasure
In all degrading forms
Your pride
Broken like I own it
-now-
Make it yours
You filthy little whore
Beat and tied
Your senses numb
Your pride is gone
-and-
I'm the one
That's
Beat and tied
Your senses numb
Your pride is gone
-and-
I'm the one that
does this to you
—-
Your eyes
Filling with submission
Your legs
Pointed to the sky
Your skin
Tighter as you open
-to-
A touch
You've needed all this
time
Beat and tied
Your senses numb
Your pride is gone
-and-
I'm the one
That's
Beat and tied
Your senses numb
Your pride is gone
-and-
I'm the one that
does this to you
Taken From the Album "Some Things Are Beyond Therapy". Available on Metropolis Records here :: http://www.metropolis-mailorder.com/product.php?prodnum=MET+791

Ludovico Technique Website ::
Ludovico Technique Facebook :: http://www.facebook.com/theludovicotechnique
Shortlink:
Posted by
Amelia G
on November 28, 2012. Filed under
Headline
,
Music
. You can follow any responses to this entry through the
RSS 2.0
. You can leave a response or trackback to this entry