Ludovico Technique at Bar Sinister
This past Saturday, Metropolis recording artist Ludovico Technique played Hollywood's most continuously running goth club Bar Sinister.
Ludovico Technique's lead singer Ben V is one of the few people who I kinda feel like I know as a human from their digital representation. He was one of the first members of the Blue Blood forums and we used to read each each other's LiveJournals, so partly LJ was just way better for becoming acquainted than some of the more current social media options. I mean having 60,000 friends on MySpace was super intimate and expressing myself in 140 characters totally shows the deeper me and Facebook's Edgerank deciding which of my friends' posts I can see is really helpful. Or not. But I digress. Anyway, I was thrilled that Bar Sinister had Ludovico Technique perform on their stage. The band looked great and I came home with a CD and the knowledge that Ben is not actually just an especially intelligent and good-looking idoru.
Speaking of idoru, Ben V (in a smoking patio not-an-interview) told me that he really tries to focus on his emotional side in his songwriting. He wants to express things about the real world and not an alternate cyber-future and he tries not to cuss (in songs, in person he swears just fine.) Of course, the name of his band comes from science fiction. For those of you who did not have the misfortune of living in a punk rock group house where some people actually attempted to literally memorize all the lines from Clockwork Orange . . . the Ludovico Technique is the aversion conditioning inflicted on the main character with eye bondage and drugs. So it is a clever name for an industrial band.
On a personal note, Ben V claims he stays fit lugging around industrial music equipment. When the ladies in the house (well, me and this writer/ex-stripper chick) were dubious that this would be all it took, he said he also does yoga of the variety Patrick Swayze did in Roadhouse. This description may mean more to you than it does to me, but whatever his fitness regimen is, it is certainly working.
Luminaries in attendance included Blue Blood VIP hotties Agent Aeon and Omen, photographer Tim, performer Shannon Chromegirl, the gothic dude from Amazing Race (which I've never watched) and my favorite SyFy Face Off (which I always watch) judge Glenn Hetrick. And, of course, nightclub impresario Tricia LaBelle and yours truly and Forrest Black.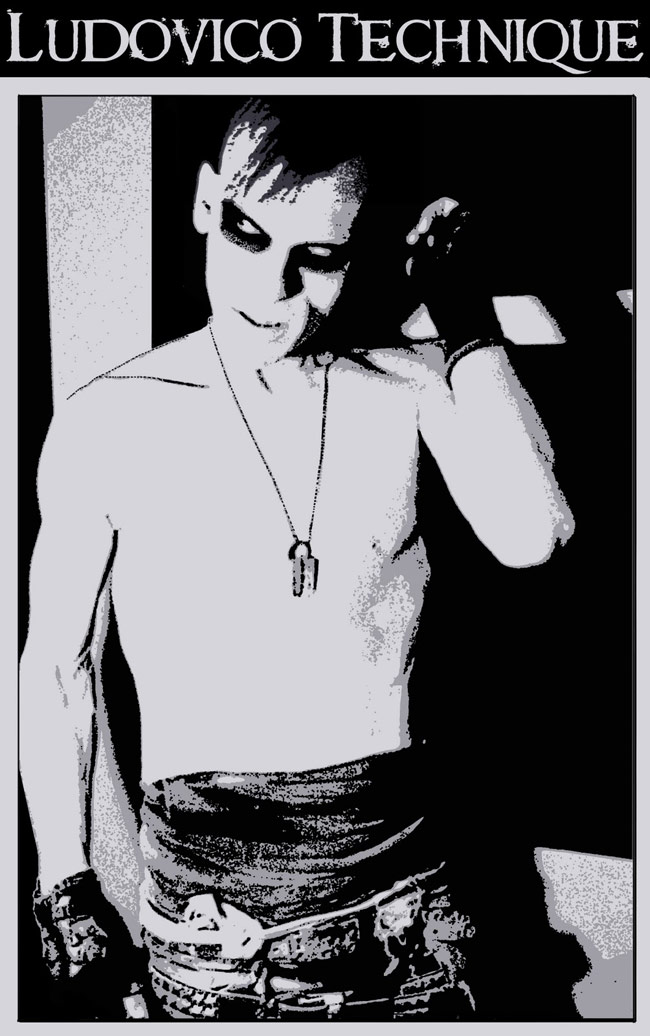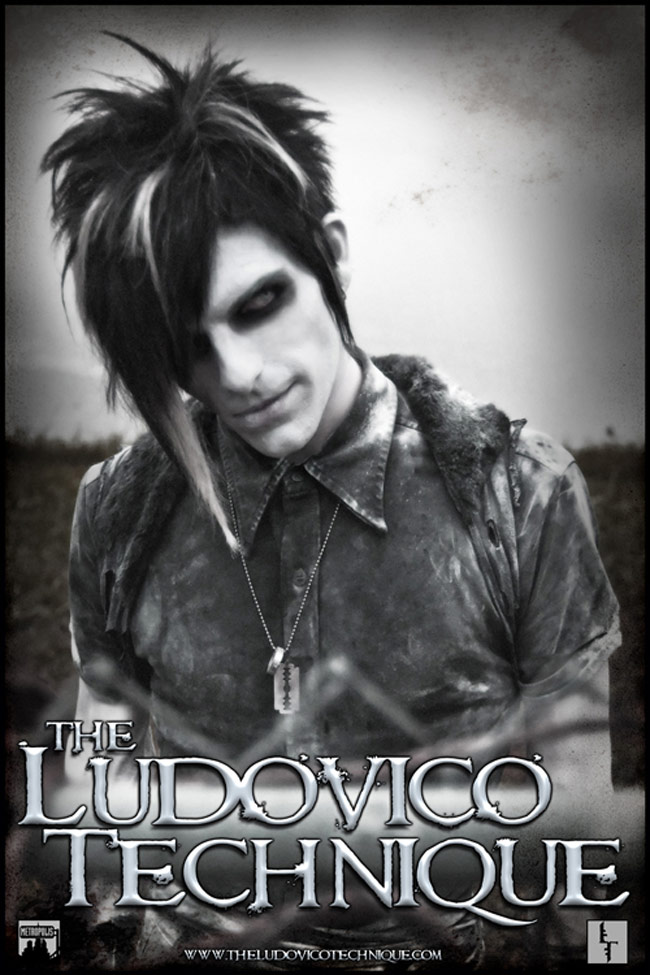 Imperative Reaction All Sides Closing In Tour w/Everything Goes Cold, Ludovico Technique and The Witch Was Right

click here for details!
Oct 6 · Los Angeles, CA Bar Sinister
Oct 9 · Portland, OR Hawthorne Theatre
Oct 10 · Seattle, WA Studio Seven
Oct 12 · Calgary, AB Dickens
Oct 13 · Edmonton, AB Starlight
Oct 14 · Vancouver, BC Rickshaw
Oct 17 · San Francisco, CA DNA Lounge
Oct 18 · Salt Lake City, UT Club Sound
Oct 19 · Denver, CO Marquis Theater
Oct 21 · Detriot, MI Necto
Oct 22 · Toronto, ON Neutral
Oct 23 · Montreal, QC Piranha Bar
Oct 25 · Cleveland, OH Phantasy
Oct 26 · NY, NY Gramercy
Oct 27 · Richmond, VA Fallout
Oct 28 · Louisville, KY Diamond Pub & Billiards
Oct 29 · Chicago, IL Reggies
Oct 30 · Pittsburgh, PA Ironworks/THe Hideout
Oct 31 · Philadelphia, PA Dracula's Ball (Imperative Reaction Only)
Nov 2 · Atlanta, GA The Shelter
Nov 4 · Dallas, TX Lizard Lounge
Nov 5 · Houston, TX Numbers
Nov 6 · San Antonio, TX Korova
Nov 7 · El Paso, TX M's Lips Lounge
Nov 8 · Albuquerque, NM Launchpad
Nov 9 · Phoenix, AZ Nile Theater
Nov 10 · Las Vegas, NV Klub Terminal
Shortlink:
Posted by
Amelia G
on October 13, 2012. Filed under
Headline
,
Music
. You can follow any responses to this entry through the
RSS 2.0
. You can leave a response or trackback to this entry