The Following – The Fall
CLIFFHANGER RESOLUTION!!!!!! Bacon finds the kidnappers house but they have him at gunpoint. BUT the Feds know where they are so he's got the upper hand. YOUR MOVE WEIRDOS! OOO and Bacon is totally smug and loving this. Poor little culties just don't know what to do now. Well except for Super Nanny, she's clearly the HBC and Bacon quickly learns that fact with a zap to the chest. Poor broken, Bacon. But such a confused group of people is easy to sway and he uses that to his advantage.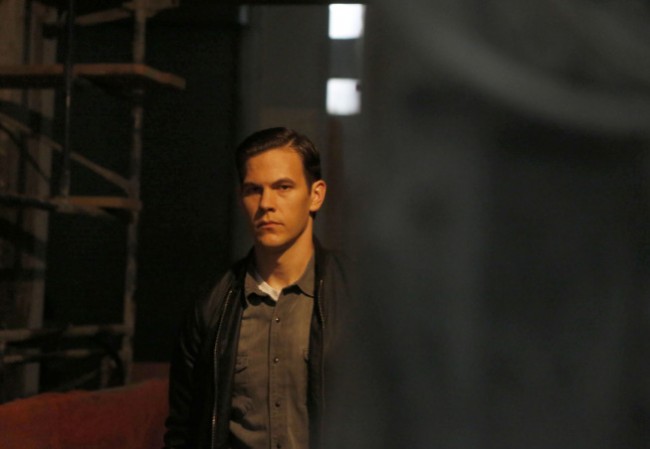 Claire now finds herself in danger cuz she's a dumb dumb, following a mystery man to an underground lair full of weapons and computer equipment. Is this Cult HQ? He tells her he's her follower, and there's some flach backs with Joe in jail. This must be "Roderick", and he has extensive notes and footage of Claire from the past two years. I'm going to need to take a shower after this episode. No, this isn't Roderick… Goddamnit this show is intense.


Hmm, we get a flashback with head FBI chick, Parker, this is new. And gross. Oh boy, nobody gets a normal back story huh? Just horrible traumas? Hey! It's Buffy's mom! She's alive!!! YAY! So she's always had a connection to creepy cults. Ugh, make it two showers.
Oh man!! WHAT THE FUCK JUST HAPPENED!?!? This is like fucking Battlestar Galactica! Everyone is a goddamn cylon! So that's the goddamn girl next door cop, 2 mystery men and 2 FBI guys? Cuz the 2 guys in the woods aren't the 2 FBI guys, or are they? How many crazy people are fucking plants!?! This is nuts!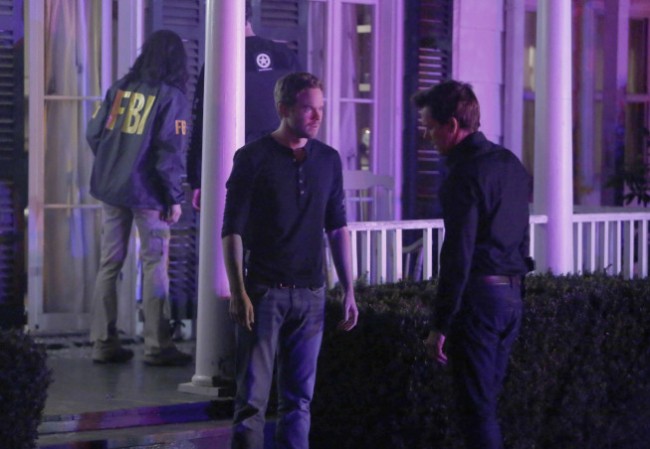 That's right! Give her an angry hug! You will accept this hug and you will like it!! So everyone gets away but at least Bacon stabs one of the Fake Gays in the gut a bunch, so that's gonna be the end of him. So what is next? Joey and Nanny are on the run, but surely "Roderick" will scoop them up. The Fake Gays are also on the run and in bad shape. Not Roderick is in custody after Claire is rescued. What was the plan with Claire? Not Roderick said Joe doesn't want to kill her, but I hardly believe that. I just don't know but the suspense is killing me! Here's tonight's Unicorn Chaser.
Shortlink:
Posted by
Raygun Robyn
on February 25, 2013. Filed under
Entertainment
,
Headline
. You can follow any responses to this entry through the
RSS 2.0
. You can leave a response or trackback to this entry