Stoker Awards 2011
Forrest Black and I first attended the Stoker awards afterparty some time in the 1990's. I don't remember why we were in New York, but I remember being on a rooftop, chatting with other writers, with a cityscape in the background, which, at least in my mind's eye totally looks like New York. It was fun. Anyway, the World Horror Convention was in Salt Lake City, Utah this past weekend. SLC Punk by James Merendino is one of my favorite movies of all time. I digress, but I always think of that flick, when I think about SLC. No idea why WHC chose Utah this year, but it is one of those conventions which float around.
I have mixed feelings about HWA myself. I used to be a member years ago, but I had a situation I hoped HWA would adjudicate (helping horror writers being what they do) and it turned out that the person who was supposed to be helping me — who was advising me to drop the dispute — had actually just signed a lucrative hard cover book deal with the company I wanted help with. Doh! Serious undisclosed conflict of interest. Not cool, but probably nobody involved with that kinda minor debacle is even in publishing any more, much less in the Horror Writers Association.
I think it is really cool to have awards honoring all sorts of really talented dark writers. Gothic.net has extended coverage of who was nominated, the video of the whole awards ceremony, and a handy list of book covers and links to each of the winners.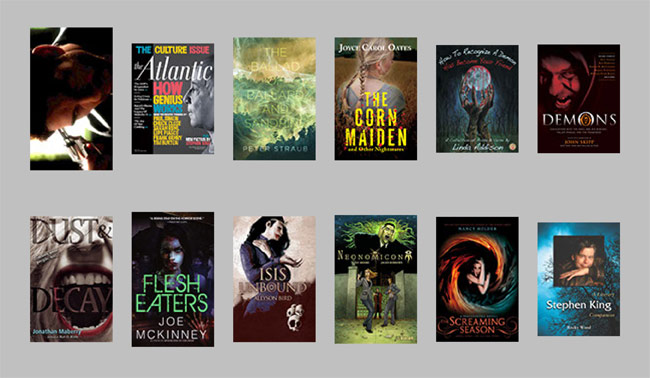 Shortlink:
Posted by
Amelia G
on April 2, 2012. Filed under
Books
,
Happenings
,
Headline
. You can follow any responses to this entry through the
RSS 2.0
. You can leave a response or trackback to this entry