Darth Vader Robs Bank
Someone strode into the bank in a Darth Vader costume yesterday. A customer found this so hilarious, he went to hug adorable Darth.
This customer at a Chase branch in Long Island was in for an unpleasant surprise. Well, yeah, unpleasant surprises at JP Morgan Chase banks are pretty much de rigeur at this point, but this one is at least kind of hilarious. The costumed character threw him to the floor to demonstrate how serious he was.
Darth Vader was actually there to rob the bank. Setauket PD has no leads and police and bank officials are being tight-lipped about how much money the Sith Lord made off with.
Death Stars are a totally viable business, but a few setbacks, like vandalism by terrorists, coupled with a tanking economy and, well, I'm guessing Darth Vader applied for an ARC loan. And I'm guessing the business specialist at that branch was a really hot chick who talked about sex inappropriately and didn't know how to file the loan documents but surprisingly got promoted anyway. I'm guessing.
And, while I don't advocate robbing Chase banks, no matter how many American jobs they outsourced with taxpayer dollars, I'm still cheering for the Dark Lord. I don't think they are going to catch him. He's Darth MFin' Vader.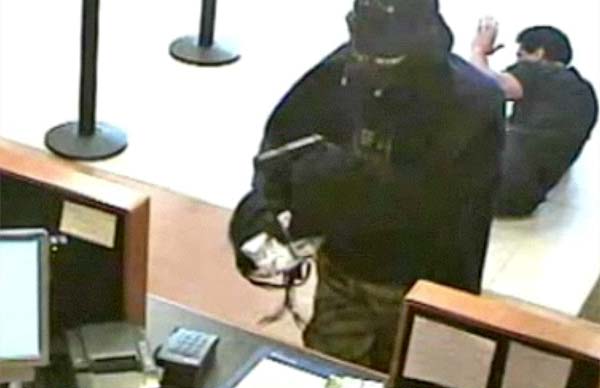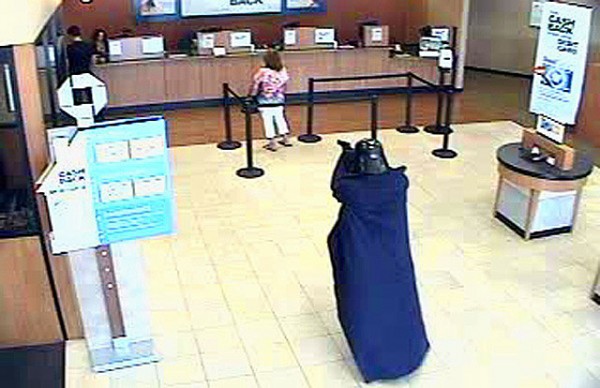 Shortlink:
Posted by
Amelia G
on July 23, 2010. Filed under
Happenings
. You can follow any responses to this entry through the
RSS 2.0
. You can leave a response or trackback to this entry