Metropolis Announces New Music from Skold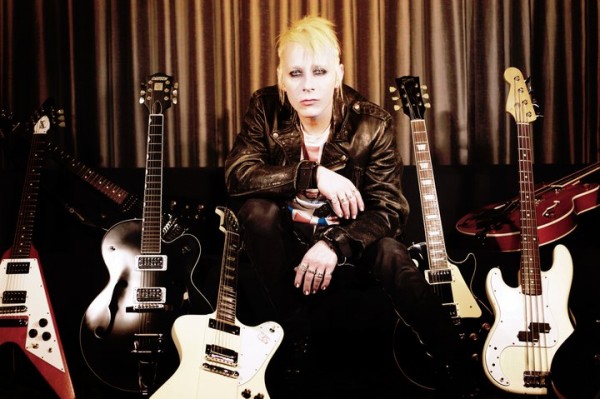 My favorite little corners of the interwebs are all a buzz today with excitement about the announcement from Metropolis Records that legendary goth-industrial artist and acclaimed dark music producer and musical journeyman Tim Skold is releasing new SKOLD music once again, with his current full length solo LP being distributed with the full might of Metropolis in the fairly near future. It's hard to believe it's been 15 years since the previous full length album from Skold. He has been keeping himself busy in the meantime though, recording some of our favorite music with KMFDM and Marilyn Manson, but it's his original solo work that probably has a significantly higher aggregate number of repeat plays on my personal music systems. Not to say that I don't enjoy KMFDM and Manson a lot, but Skold just hits the nail on the head, musically.
Amelia G actually not only reviewed that last solo release back in the entertainment section of Blue Blood issue seven, but also did a little writeup of Tim Skold's work with Shotgun Messiah back in I think issue number four, back in the day. Plus, we've also been fortunate enough to have Mr. Skold work on a little music for Blue Blood along the way too, so we're as excited as ever to hear what he and Metropolis have got in store for the people now. You can listen to samples on Skold.com of "I Will Not Forget", "A Dark Star", and "Bullets Ricochet", each of which Skold released as individual singles in early 2009 if you are unfamiliar and or need a refresher on what might be in the works. You can also hook up with Skold's official twitter or the official "unofficial" Skold news fan site for all the very latest.
Shortlink:
Posted by
Forrest Black
on January 5, 2011. Filed under
Music
. You can follow any responses to this entry through the
RSS 2.0
. You can leave a response or trackback to this entry