Anikka Albrite and Russell Brand (surprisingly SFW)
I first came across comedian Russell Brand when he was hosting a music awards show, probably something for MTV. Archetypes do well as celebrities and Russell Brand seemed like the personification of that coked up guy in the club, the one who won't shut up, and no matter how much you roll your eyes at his antics, it is a foregone conclusion that you are totally going home with him. And he really is funny. If FX Networks gave him a show where he just did stand-up comedy for a half hour every week, I would totally watch that show.
Unfortunately, FX Networks is broadcasting Brand X. This is a show where the British Russell Brand reads mostly American news headlines and some random not-ready-for-TV dude acts as his sidekick. Every episode Russell Brand makes much of the potential fact that the random not-ready-for-TV dude is a Harvard graduate. As the spawn of, not one, but two Harvard graduates, I feel qualified to say that a Harvard degree may make one very qualified for whatever one studied, but it is no guarantee of abilities in areas one did not study. The random not-ready-for-TV dude definitely did not study comedy. To the extent that the random not-ready-for-TV dude may have something interesting to say, it doesn't matter because Russell always cuts him off halfway through any thought he is trying to express. I mean, the guy purportedly works at a think tank, so let him say something thoughtful. Then again, look at the shape our country is in, after listening to suggestions from think tanks. Also, why is it that nobody in mass media can ever find someone with a clue about adult business to pontificate about adult business? Everyone from Forbes to FX always gets that stuff crazy wrong.
Then there is audience interaction. In theory, it is supposedly spontaneous, but it seems a bit suspect that half the audience happens to either work in porn or have strong opinions about it . . . for an episode riffing on "Man Plagued by Porn-Induced Headaches". In the most recent episode, Russell offers to send a member of the audience to Miami to receive and report on a pornstar blowjob. A gentleman named Kyle volunteers for the gig. Kyle looks like he could be Russell's sidekick's brother. Brand even makes a joke about them sharing hair product tips. They seem like they might be even wearing the same shirt. Kyle is like the star of an 80's teen comedy because he looks homely at first glance, with his frizzy hair and goofy smirk, but further examination shows he is actually pretty hot and is probably rocking hipster nerd chic and not actually, ya know, nerdy.
So, to make a 24 minute story short, knockout blonde pornstar Anikka Albrite just happens to be in the audience that night and, when Russell Brand insists that Kyle should be blown immediately (to save his production company from sending anyone to Miami?), Anikka Albrite offers to do the deed. At this point, Russell Brand clearly expects somebody to chicken out because he is used to being the wild and crazy guy at the party (with apologies to Steve Martin). Only Kyle and Anikka are good to go. Heck, other members of the audience are volunteering to double-team the girl. A remarkably well-miked (for an audience member) audience member starts talking about issues of consent as far as the audience is concerned, even though they are all free to leave.
How big is the demographic of people who think Russell Brand is funny enough to go see in person . . . who are also offended by fellatio? All six or seven people in that demo must have been at that Brand X taping.
I'll spare you the details of Russell Brand's mumbling attempt to say something insightful because FX Networks just posted this recently past episode of Brand X for free on their site. It boils down to something about wanting to talk about porn with porn actresses without actually having anyone do anything porntastic. Also something about how maybe it is bad to sell things with sex. Really? Really? Because, if it is bad to use sex to sell things, Russell Brand needs to start dressing a lot more dull and those pants need to conceal that bulge of his a bit better and he needs to put a damn shirt on. And maybe change the content of his stand-up.
Still a funny guy and I wish he'd just do a half hour of stand-up on FX each week.
If you want to see Anikka Albrite and not get cock-blocked by Russell Brand, we've got a SFW Anikka Albrite picture gallery for your viewing pleasure. Or you could head right over to one or more of the following:
In the Crack — closeup ladyparts in sumptuous houses and tropic island paradises
Fucking Machines — lovely ladies love machinery (yes, that way)
Sex and Submission — sex and submission, at the same time
Public Disgrace — sex and submission, at the same time, scenarios like if nobody ever said uncle on Brand X with Russell Brand.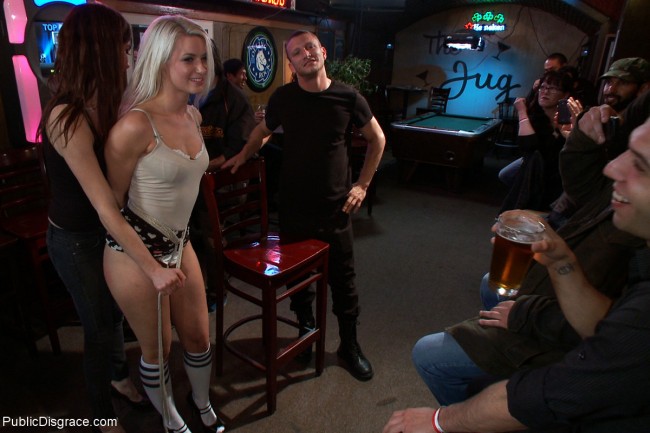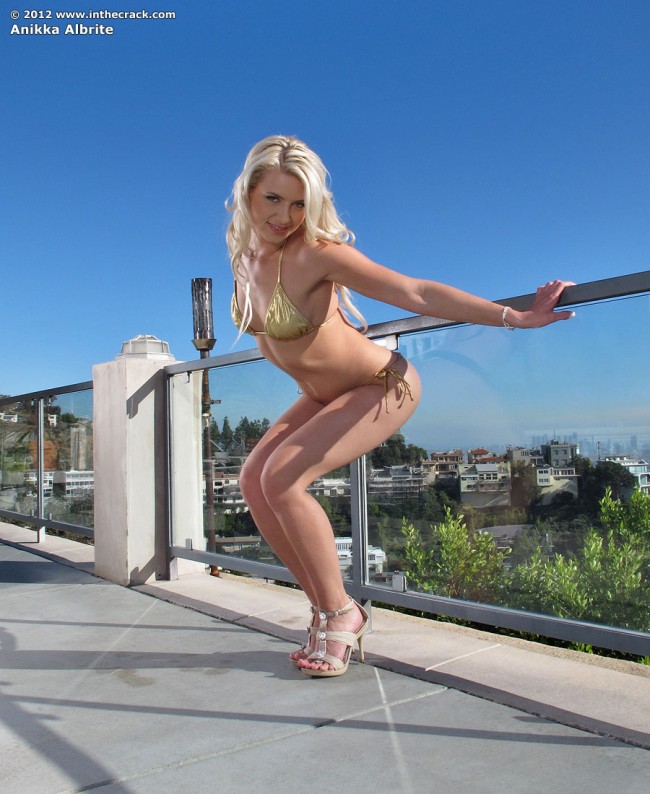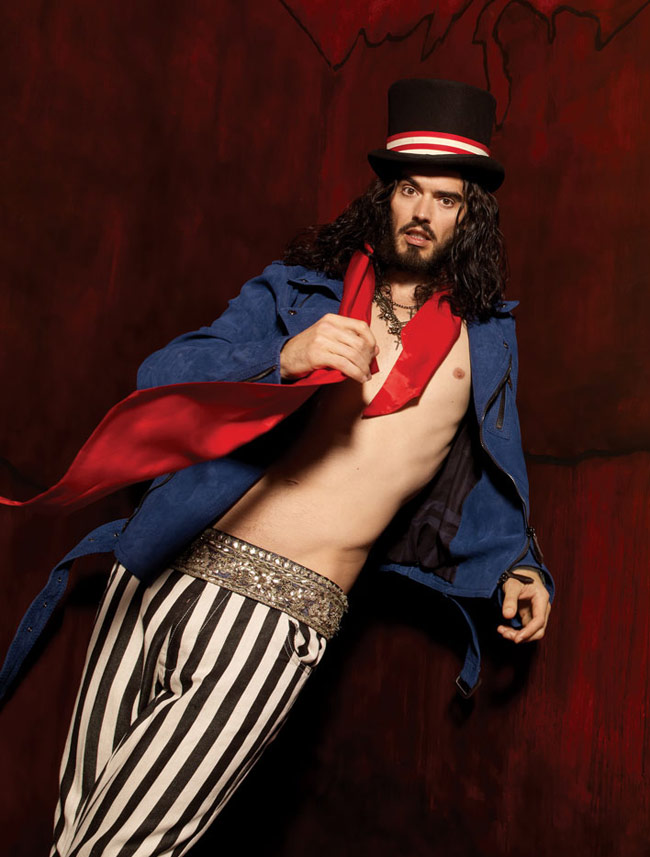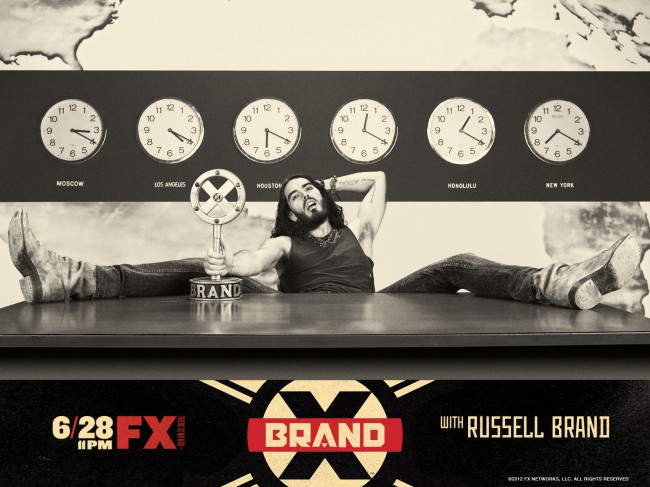 Shortlink:
Posted by
Amelia G
on August 9, 2012. Filed under
Headline
,
Personalities
,
Sex
. You can follow any responses to this entry through the
RSS 2.0
. You can leave a response or trackback to this entry