Do you believe bad things happen via coincidence or the Devil?
If you've been paying attention to the pretty Flash designs floating around the site here, you probably know the Devil movie opens tonight. It is being marketed as being with M. Night Shyamalan's touch. WGA credits him for the story, but lists a Brian Nelson as the screenwriter. Apparently, M. Night Shyamalan is producing a series of films he is writing at least the story on but not necessarily the screenplay and not directing. I expect this will allow him to be more prolific. The director, according to the press kit, is John Erick Dowdle, who also directed Quarantine. Oddly, some press lists Drew Dowdle as the co-director, but he appears to have produced the Devil movie.
At any rate, the theme of the movie is that there is no such thing as coincidence and the devil walks among us. I don't really believe that, but I loved M. Night Shyamalan's The Sixth Sense.
The promo for the Devil movie includes one of the best microsites I've seen in the marketing niche. It is called The Devil's Meeting. The site features links to various owned and partner properties with related content in the categories of folklore (Top 10 signs the Devil Exists), supernatural (Conjuring the Devil, Pt. 1 and 2), and pop culture (60's performance artist/musician Arthur Brown wearing a literal crown of fire on stage). There is also an area where you can submit horrible things you've done a la Post Secret or F My Life and other users can vote on whether what you did was Devilish or Divine.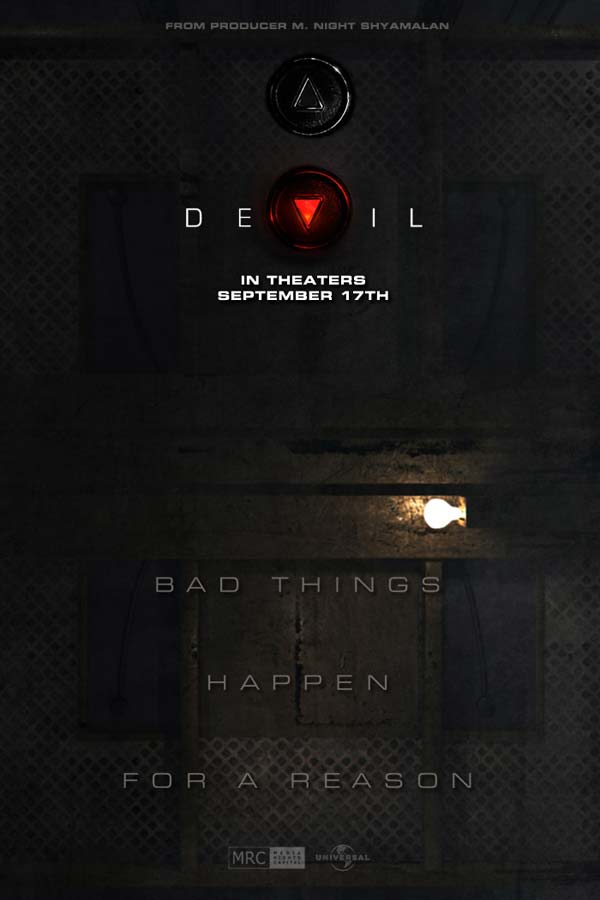 Shortlink:
Posted by
Amelia G
on September 17, 2010. Filed under
Popcorn
. You can follow any responses to this entry through the
RSS 2.0
. You can leave a response or trackback to this entry