Devil Goat & Gothic Witch Dolls Need New Home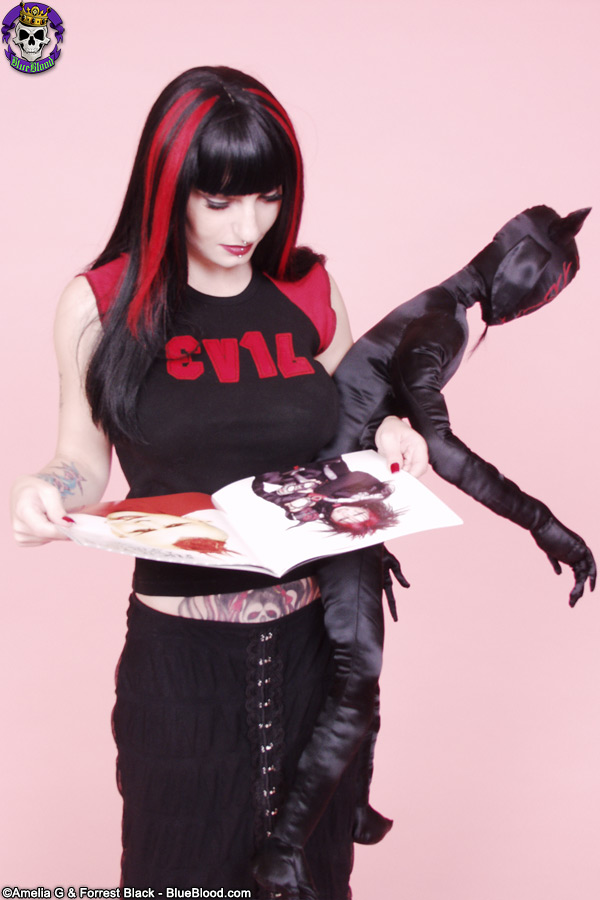 Both the witch doll and the devil goat plush, pictured here with the awesome Eric Griffin of the Murderdolls, were created by Ugly Shyla of the dark Ugly Art. Get it — the band Murderdolls and macabre horror dolls which are actually dolls … This was an outtake from a Meltdown magazine cover shoot and it just seemed like a fun idea to pair the dolls lying around the studio with Eric. This outtake ended up being a cool fit for SWAG magazine too. Always a plus to get more than one tearsheet out of a shoot and we got to give our pals extra exposure. If you look carefully at the photo above of Nina Sin with the devil goat plush, you will see that she is looking at the issue of SWAG magazine with Eric Griffin in it. So, how often do you get the opportunity to own a doll, which is not only a unique handmade work of art, but one which has hung out with rockstars and bad girls!
These are cool creepy artisan pieces, and I don't like to part with anything I got from a creative person, but, alas, I just don't have room for all my stuff like this any more. The witch and devil goat have been gathering dust in storage and they should really be in a home where someone can display and enjoy them all the time. So please check out the auctions for these collectible gothic artisan works.
This is my first time selling on ebay since 2003. It was kind of a bummer because I had just started selling on there for a few weeks and had sold more than a hundred items, but then someone apparently reported that an issue of Tattoo Savage I was selling in the general magazines area was "adult" (which it was not) because it had The Genitorturers in it. So ebay locked me out of my account for a month as a punishment. By the time I could see my pending orders again and send out the last few things, some people were bummed, and I was just discouraged from wanting to sell on there again. Even though a lot of people were really happy and it had been fun up until then. To make it extra ironic, Gen later told me that The Genitorturers had a whole ebay store of their own at the time. Anyway, hopefully this time out will have a happy ending, and, so long as I'm on there, I may post some other goodies.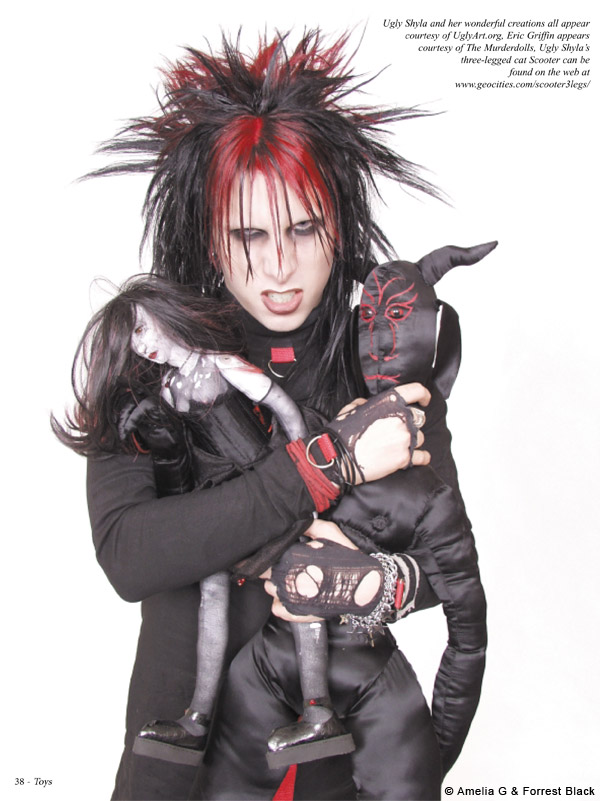 Shortlink:
Posted by
Amelia G
on July 5, 2010. Filed under
Blue Blood
. You can follow any responses to this entry through the
RSS 2.0
. You can leave a response or trackback to this entry