Jon Bon Jovi RIP
The thing I find most disturbing is that people loooooooove to post RIP. Best way to get posted about is to die (or fake your death or have someone fake your hoax death for you.) When was the last time all my friends chattered about Bon Jovi? That's right. Never.
How about people post nice (or awful but nonpolitical) things about some living people for a change?
So, yeah, I do actually like some Bon Jovi. Like Jon Bon Jovi's acting too. Feel free to fake my death for me in horror. I don't believe that heaven looks a lot like New Jersey, so, for the record, no, Jon Bon Jovi is not dead. Timestamped Xmas fan sign for the interwebs below. Just so y'all know, I prefer to be thought of as going via a death by misadventure.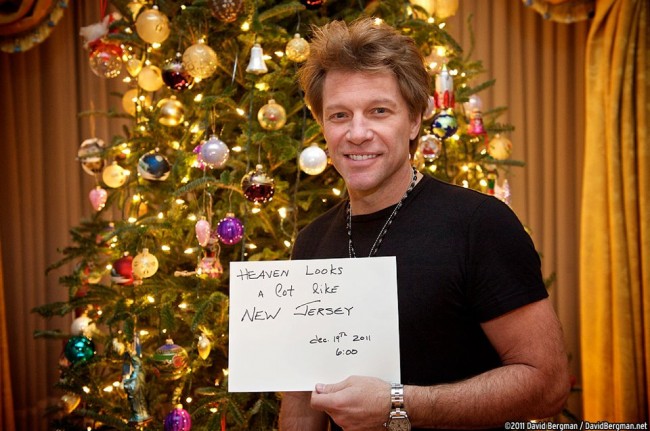 Shortlink:
Posted by
Amelia G
on December 19, 2011. Filed under
Happenings
,
Music
,
Personalities
. You can follow any responses to this entry through the
RSS 2.0
. You can leave a response or trackback to this entry