Gothic.net Panel of Experts – BDSM in Horror
Gothic.net has posted a new installment of the Panel of Experts and the current question is: Does a storyline seem more or less frightening to you, when BDSM themes are included, such as those in Hellraiser or Ichi the Killer? Besides yours truly, some other Blue Blood notables on the Panel include John Shirley, Will Judy, Forrest Black, Cecilia Tan, Thomas S. Roche, Ed Mironiuk, Eric Swartz, and Chad Savage.
For me, the relatability and familiarity of some of the BDSM aspect makes it less scary. That and I always see it as a good thing when someone gets what they want, no matter what they want. What do you all think? Do BDSM themes make horror more scary or less?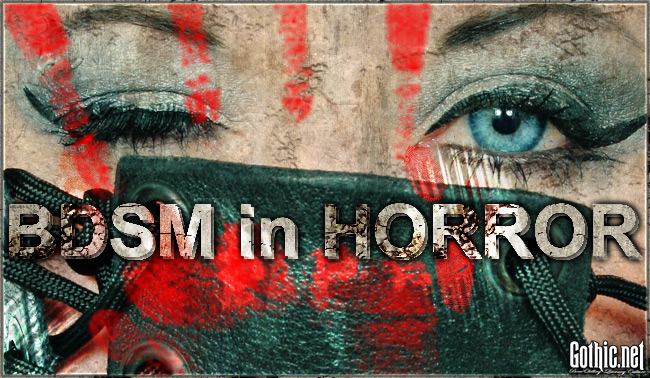 Shortlink:
Posted by
Amelia G
on October 9, 2011. Filed under
Headline
,
Personalities
,
Popcorn
,
Sex
. You can follow any responses to this entry through the
RSS 2.0
. You can leave a response or trackback to this entry