What are your favorite monsters?
Gothic.net has posted a few more interesting Panel of Experts features. The most recent questions are Do you enjoy novels or anthologies more? and What are your favorite monsters and what specifically appeals to you about them? I felt inadequately special saying vampires, but I was surely not alone with this answer.
It is kind of funny that, back when I first began publishing Blue Blood in print, a question I always got asked on convention panels was how I could have monster sex in the magazine. I've always liked the idea of sex with monsters. I think it is a metaphor for love, opening yourself up to someone who could destroy you but hopefully will choose not to do so. Today, rather than being seen as super extreme and edgy, tales of monster lovers are most frequently packaged for teens. Go figure.
Besides yours truly, some other Blue Blood notables on the Panel include Chad Savage, John Shirley, Will Judy, Thomas S. Roche, Ed Mironiuk, and Eric Swartz.
So what are your favorite monsters?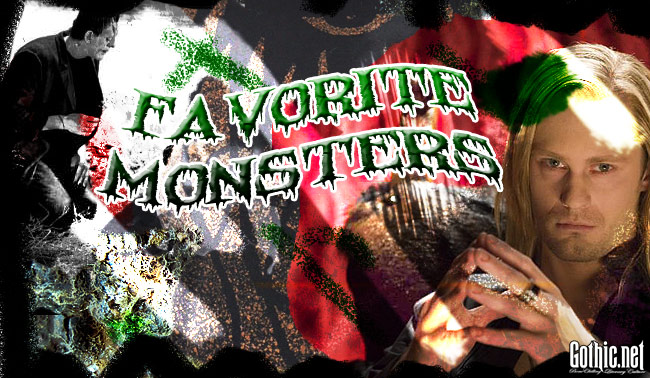 Shortlink:
Posted by
Amelia G
on April 13, 2012. Filed under
Books
,
Headline
,
Personalities
,
Popcorn
. You can follow any responses to this entry through the
RSS 2.0
. You can leave a response or trackback to this entry