Samsung Corporate Performance Art
In an act of corporate performance art this week, Samsung started paying Apple their billion dollars with thirty trucks full of coins. Zurmat reports that the trucks carried nickels, but the photo illustration suggests pennies. To paraphrase Skylar from the season finale of Breaking Bad, I have no earthly idea what a billion dollars looks like in either five cent or one cent coins.
Apple built their iTunes juggernaut partly on convincing people that being bitchy about your own intellectual property is wrong. So I think it may be a PR stumble on their part to go after Samsung for making smart phones which work a lot like, you know, smart phones. Then again, Samsung's stock is down a bit over 1% and Apple's is up a bit over 1% at the moment. As advisor to Lee Kun-hee, Chairman of Samsung Electronics, I might have suggested he not issue a statement disparaging "geeks with style".
None of which changes the punk hilarity of paying a $1,000,000,000 finding against you with small change too little to work a laundry machine.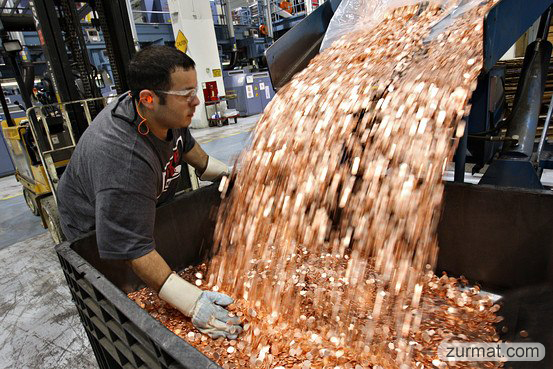 Shortlink:
Posted by
Amelia G
on September 3, 2012. Filed under
Art
,
Headline
,
Trade/Business
. You can follow any responses to this entry through the
RSS 2.0
. You can leave a response or trackback to this entry