True Blood – The Sun
I would really appreciate it if HBO would make the opening credits shorter. It's been six seasons, we get it, we know the song. It's one more thing I have to fast forward through to get to the shit sandwich that is this show.
Rutger Hower is NOT Warlow, but is Jason and Sookie's fairy grand father. What the fuck has he been doing all these years?! He didn't feel the need to step in with all the bad decisions they've made through the years?
So the humans have developed weapons that can actually hurt vampires? Hey, that makes things more interesting. Finally.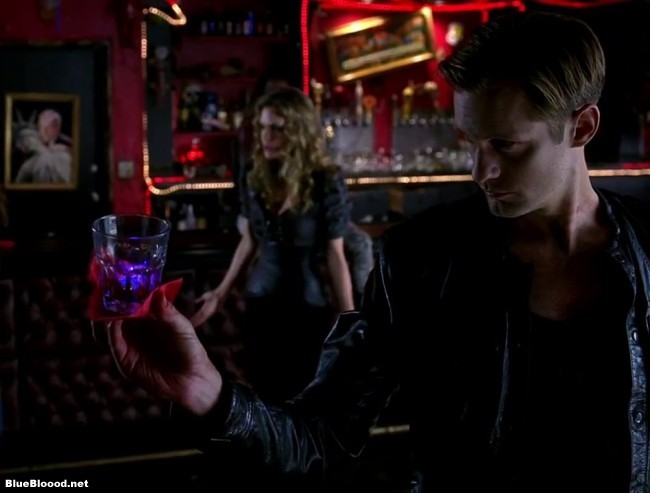 Who's Patrick? Oh, that shitty soldier from last season. Why are we still talking about that idiot? Arlene and Terry, I love you guys, but what is this shit?
Stop introducing new characters! And it had to be a fairy huh? Countdown to Sookie getting stabbed by his fairy boner: one episode. Now we've got a group of crappy new shifters, or pro-Supes activists coming for Sam? OY!
I'm tired of all these bloody, naked chicks showing up, talking in riddles, looking like beef jerky. Oh wow, so the most RIDICULOUS thing just happened and I don't even know how to describe it for you. Um, comatose Billith made a delivery girl from Human Edibles, We're Tasty (somebody make that a shirt!) do a crazy backwards breakdance, and then sucked all her blood out of her mouth, from 5 feet away. Can you hear me laughing through your computer screen? That. Was. Ludicrous.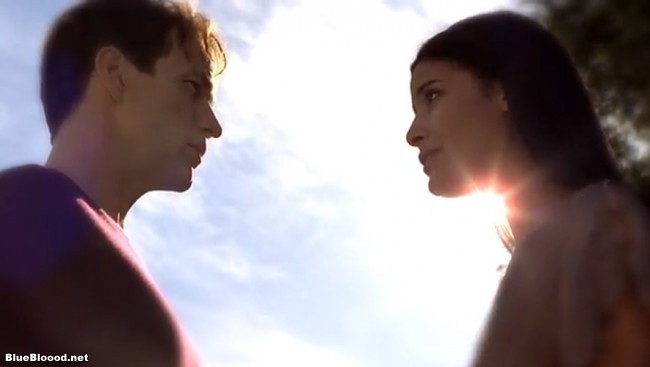 Eric does some undercover work, disguise level: Glasses Magoo, at the Governor's mansion. He tries to put the whammie on the Governor, but it don't work. He's got contacts that protect him from glamouring. Huh. Hello, game changer. But of course you can't keep a good Eric down, so he bolts out of there and then goes after the daughter. Dun dun DUN!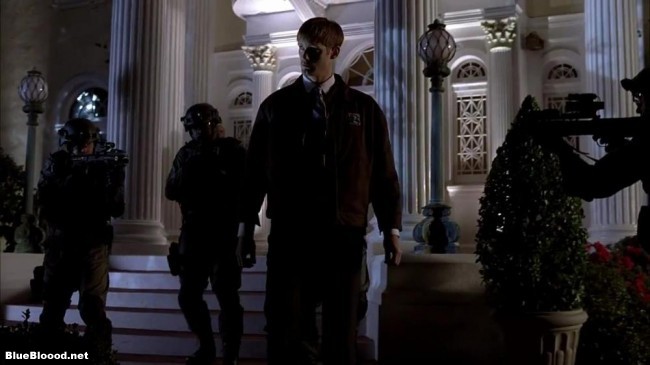 Hello arbitrary fairy rules. You are arbitrary and boring.
The shifters and werewolves need to take a season off. I like Sam, but all the other characters are corny and annoying and I really don't care. Alcide, yada yada, puppy nappers, yada yada, snooping teenagers.
So the human military developments are interesting to me. I think their warfare tactics are going to get pretty gnarly and it is survival of the fittest, after all. Lots more UV bullets in our future, I thinks.
Not enough Pam.
Shortlink:
Posted by
Raygun Robyn
on June 24, 2013. Filed under
Entertainment
,
Headline
. You can follow any responses to this entry through the
RSS 2.0
. You can leave a response or trackback to this entry