True Blood – Don't You Feel Me
First, the important stuff. While Jessica takes her shirt off in this episode, she's still wearing a bra. No boobs for you.
Explain to me again why Sookie can't use her GODDAMN FAIRY POWERS against Lafayette but Barlow can? That. Was. Stupid. Sookie, you're always wondering why monsters and bad people are coming after you and giving you shit. Maybe it's because you're the worst and you don't even try to defend yourself. But you can fairy Barlow away to Never Never Land? The. WORST. WORST.
In this corner, we've got Pamela Swynford De Beaufort, the hottest little chickadee this side of the Mississip! And in this corner, her maker and all around hot vampire, the Nasty Norseman, Eric Northman!! Ahaha, filthy hunams. What did they think was going to happen? Of COURSE the two team up and really fuck up the test.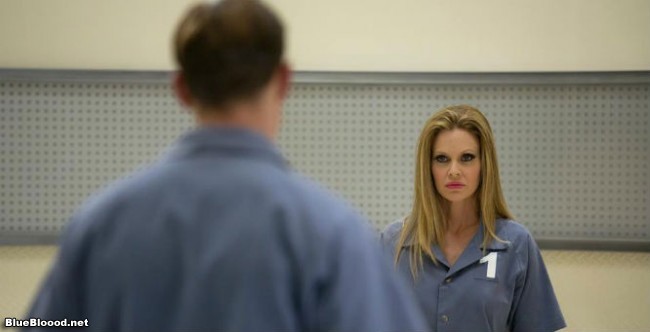 Oh Billith finally realized Jessica is missing. He's a bad father, someone should call VPS on him. That's Vampire Protective Services, if you couldn't tell. Billith gets drained of all his barbecue sauce to commune with the Beef Jerky Triplets.
In the Shit We Don't Care About category: More Sam crap. More Alcide bullshit. Boring boobs. Andy gives his only remaining daughter a name. Terry gets glamoured to forget all the bad shit, but he's still gonna get shot in the head.
In the lab, Nora gets injected with Hepatitis V. Lady Preacher Bitch forces Jessica into a copulation test while Jason watches, you know, for kicks. But Jessica refuses and blah blah blah.
Billith drinks some fairy blood and can go out in the sun. Yay he does something and storms the Lab! And the plot thickens! As Willa, Nora and Eric escape, he discovers that the new True Blood is all contaminated with whatever this Hep V strain is.
And then Terry gets shot. In the neck. Dude enlists his old soldier buddy to kill him and the mother fucker shoots him in the neck? Look, he was pretty justified in killing his other buddy last season, guy was nuts. What kind of ending is this for his character? He had a real rough ride and came out okay. I don't like this for him at all.


Okay well it took 6 episodes but there you have it, Sookie is finally fucking Barlow. That is not my image, but I share the sentiment. Okay, let's get on with our week and forget this ever happened.
Shortlink:
Posted by
Raygun Robyn
on July 22, 2013. Filed under
Headline
. You can follow any responses to this entry through the
RSS 2.0
. You can leave a response or trackback to this entry