True Blood – F the Pain Away
In our continuing story "Everyone Wants to Eat Sookie", Billith show's up at Sookie's and commands Warlow to come with him, as his maker. Huh. So Billith isn't a flaccid do-nothing afterall. And then we get to see some museum diorama scenes from Warlow's past.
Jessica has eater's remorse and is high on fairy blood. Andy storms the house and finds one of his daughters still alive, takes her back to the police station and feeds her vampire blood from the evidence room. Whose blood is that again?
Newly turned vamp Willa is shipped off to CAMP but Sarah has problems with the Governor going himself. When she's rebuffed, she turns to Jason for a good ol' fashioned fucking. Then Jessica shows up, freaking out from too many fairy shrooms and things get crazy, and a little lesbionic.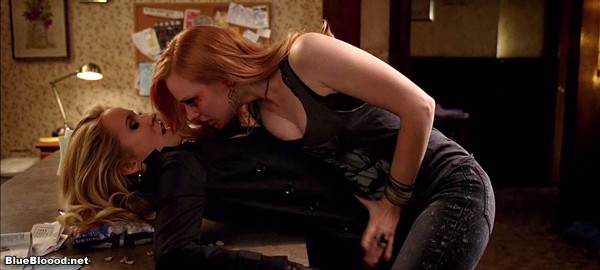 Tara tells Eric that she sucks and let Pam get taken, so they surrender themselves to the hunams. The most interesting thing of this whole episode is the Vampire Research Facility, finally some new territory on this show. Eric plays some games, Pam gets her head shrunk by Black Francis, and Willa gets her own room. Sarah, with the help of the Lavender Vampire, pit Eric against Pam in a death match and so help me if Pam is killed I AM FUCKING DONE WITH THIS SHOW.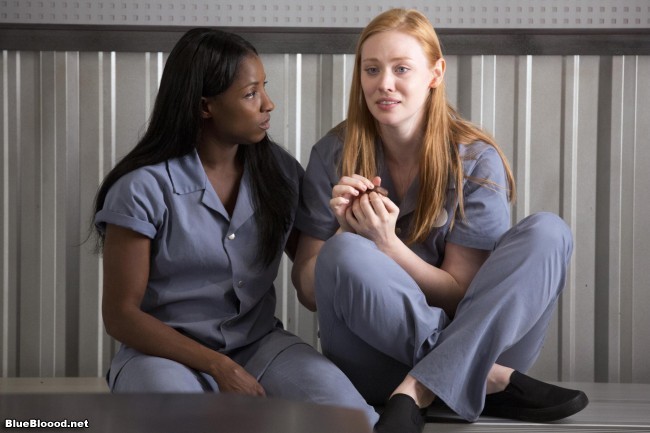 Sookie gets some therapy too, from Lafayette PHD. And then it's seance time. Well this is weird. Turns out her parents were big assholes who were going to kill her instead of handing her over to Warlow, as per the contract. So Daddy Stackhouse takes over Lafayette, kidnaps Sookie and tries to kill her. YOU HAVE FAIRY LIGHT BALL POWERS. FUCKING USE THEM YOU USELESS, DUMB BITCH!!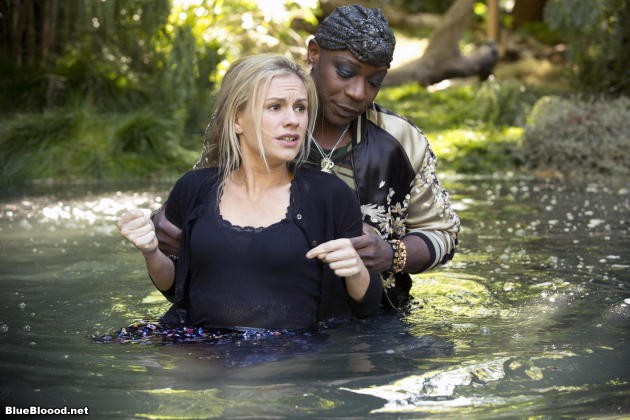 Why do we have a Terry storyline this season? Things were cleaned up all nice and tidy last season. We don't need more shit going on in this mess of a season. Come on guys.
And a boring check in with Sam. Who cares.
This episode was ALL OVER THE PLACE. Storylines progressed but shit is unfocused and a mess. And look, if you're going to use a Peaches song and title this episode "Fuck the Pain Away", I expect MORE FUCKING.
Shortlink:
Posted by
Raygun Robyn
on July 15, 2013. Filed under
Entertainment
,
Headline
. You can follow any responses to this entry through the
RSS 2.0
. You can leave a response or trackback to this entry