True Blood – You're No Good
Okay, so now Billith can see the future and he has to save ALL OF THEM FROM THE TRUE DEATH. Ahahaha, the bitch caught fire! I guess you're faith wasn't enough, dumbass. So he sends Jessica to get some scientist to SYNTHESIZE Sookie's blood to…..
That's a good question, why DOES Warlo want your blood? Cuz you're fairy royalty? Oh good god that is lame.
Our favorite gay vampire, now that Russell is dead, finds himself in a bad way in the Governor's vampire terrarium. Noooo, it's his shitty wife and now she's even more…. what's that dumb bitch's name? OH Sarah Palin-like. I do appreciate her can do attitude and fashion sense.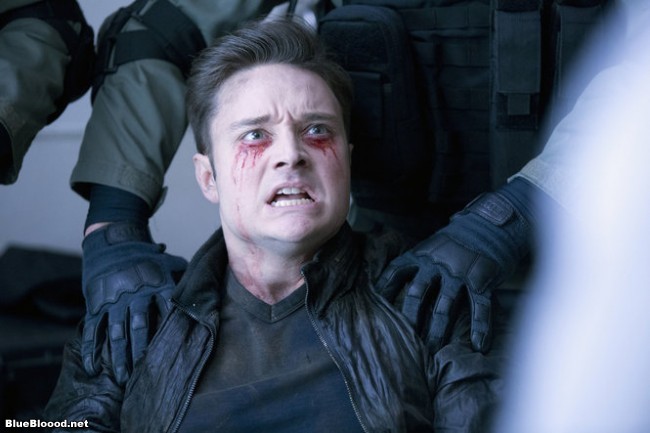 I share Ginger's disappointment in Eric not fucking her. Not enough skin so far this season.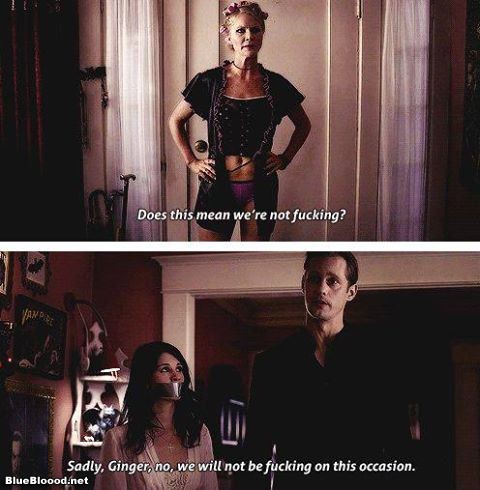 The Furries are dicks, the cops are bigger dicks, that's what I'm getting out of this scene. Who cares. Oh and then they kill those dumb human activists. Good job guys. How many times do you think Emma has seen Sam's dong? He's always shifting right in front of her.
Well that episode was largely boring and disappointing. I would really like Warlow to be played by Rob Zombie. That is all.
Shortlink:
Posted by
Raygun Robyn
on July 1, 2013. Filed under
Entertainment
,
Headline
. You can follow any responses to this entry through the
RSS 2.0
. You can leave a response or trackback to this entry