HBO UK Viewers Sit on Iron Throne, Get Free Baratheon Crowns
A few weeks back, we got in a press release about an opportunity for HMV visitors in the UK to sit on the Iron Throne. Without even having to fight Jaime Lannister for it. This seems like a really cool idea for a promotional event. I clearly need a snapshot of myself sitting on The Iron Throne.
My only worry would be wear to get a proper crown. Believe me, I have shopped for crowns before and it is really hard to find one which (a) looks kingly and not like some weak-ass tiara, (b) is not too heavy to wear for an extended time period, and (c) fits my enormous head. I don't mean that figuratively; my skull is just kinda big for hats.
So now HBO UK is having a sweepstakes for viewers to win crowns from Game of Thrones. But this is also only open to UK viewers. If you are USA-based, you can't actually even see the sweepstakes pages without using a foreign proxy to surf. (Hypothetically.) If you happen to be geographically-advantaged, however, go ahead and register for the HBO sweepstakes for your chance to win the crown of either Robert Baratheon or Renly Baratheon.
Just think, you too could get drunk, wench and/or smoke cock, and behave eccentrically while watching say UFC. Crowns really should be de rigeur for drunken martial arts viewing. If you do all that while wearing a crown, the laser beams your significant other shoots out of her eyes at you won't be a problem. (See pics of disapproving partner glares below.) Not until she plots to have you gored by a pig anyway. #thingsilearnedfromgameofthrones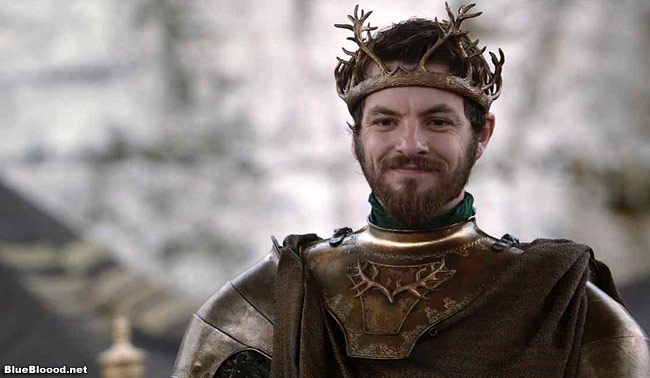 Do you fancy conquering the Iron Throne for a day?

The seat forged of a thousand blades is coming to London for one day only on 5th March in celebration of the worldwide release of Season 1 on Blu-ray and DVD.

Head on down to HMV 150 Oxford Street on 5th March and have your picture taken on the Iron Throne. Make sure to be in keeping with Westeros' latest fashions as the best Game of Thrones inspired outfit will win an 'exclusive and signed money can't buy' Game of Thrones prize!

Doors open at 8am but get there early as we'll be giving away exclusive prize packs to the first fans of the day. Keep an eye out for more information on the arrival of the Throne by liking our Facebook page at: www.facebook.com/ukhbo.

Please be aware that the Throne will be unavailable from 12.30pm until 2pm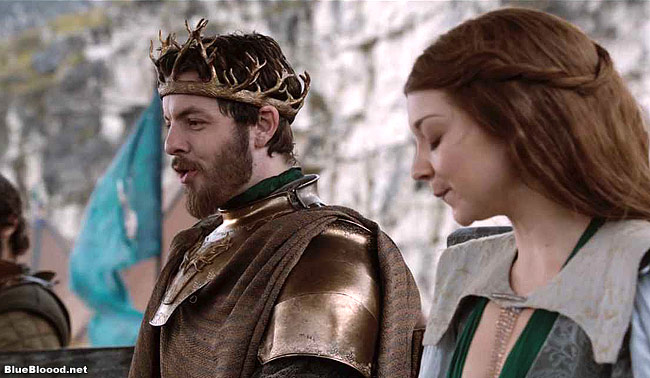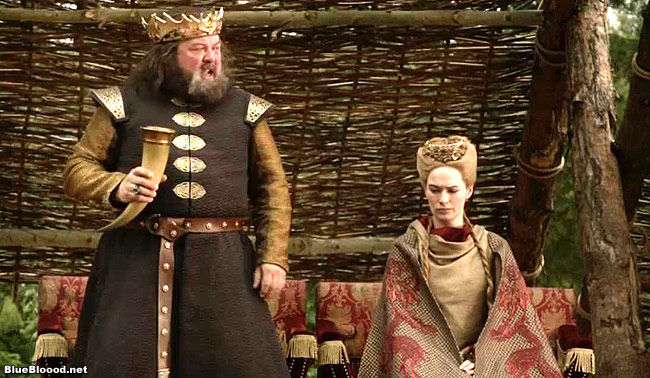 Game Of Thrones costume designer, Michele Clapton, provides her inspiration behind the creation of these crowns:

• Robert Crown – "Robert's crown is heavy gold and that of a true ruling King, it features a series of antler shapes sweeping around a circlet which is engraved with the same image."

• Renly Crown – "Renly's crown is based on the Baratheon sigil, the antlers. It is a deep rich gold, and its surface is etched to give it a natural feel. It was designed to be worn low on the head, it was also echoed on the front of his soldiers helmet's. I wanted it to have more elegance than Robert's but to be stronger and heavier than Joffrey's."
Shortlink:
Posted by
Amelia G
on April 21, 2012. Filed under
Headline
,
Popcorn
,
Trappings
. You can follow any responses to this entry through the
RSS 2.0
. You can leave a response or trackback to this entry