National Single Cougars Convention for Younger Men & Older Women
What do you call a forty-five-year-old guy with a twenty-five-year-old girlfriend? Successful.
What do you call a forty-five-year-old chick with a twenty-five-year-old boyfriend? Cougar.
I'm just going to say right off the bat that I think most people are going to find the most compatibility for the long-term in someone who is around their own age. And, for the short term, I think the age differences are pretty irrelevant. Some sectors of society seem to be all in a tizzy over the idea that decades of women in the workplace have lead to the existence of less gender differentiation in approaches to mating. I don't think men and women are really all that different naturally, so of course the more the cultural training to be different is removed, the more similarly they will behave.
Cougars are so much a demographic and part of the cultural consciousness today that there are sites for those who fantasize about being seduced by a cougar, Taco Bell ads about hitting on (or being hit on by) cougars, SNL sketches about cougars, and now there is a cougar convention. Goldstar listed something called the National Single Cougars Convention for Younger Men & Older Women put on by The Society of Single Professionals. Would you want to go to a cougar convention? Would you go identifying as a cougar, a younger man (is there a word for cougar-fucker?), or a bemused innocent bystander?
But what is a cougar? (I prefer definitions where people do not feel compelled to invoke Demi Moore and Ashton Kutcher.) Having perused a number of articles on the topic, I see that apparently cougar is a term for an aggressive variety of MILF, generally one with some dough, between the ages of thirty and fifty, who is sexually predatory, noncommittal, and prefers to hunt men under the age of twenty five. In society circles in places like Washington, DC or Miami, an attractive young man who squires about ladies in their sixties or seventies (or the wives of men around those decades) is called a walker. A walker is not necessarily putting out and is expected to be well-spoken, able to dance, and know which fork to use. It appears nobody has a term yet for gents who are cougar prey. Cougar prey apparently has no requirements other than being youngish and doable by someone wearing champagne goggles.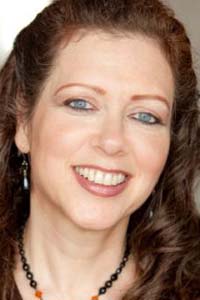 The upcoming cougar convention has some extra requirements to be crowned Miss Cougar America: "To be eligible to win, the lucky Cougar must be present at the convention, legally single and at least 40 years of age." (You can't make this stuff up because truth is deeply stranger than fiction.) The upcoming cougar convention is in Silicon Valley, which is apparently the only city in America with a surplus of single men. (Is computer nerd the correct term for cougar bait then?) The event takes place on August 28 and includes an "Entertaining Keynote Address with author Francesca Gentille and Tahil Gesyuk, her romantic partner, who is 14 years younger."
A lot of 80's movies, such as Weird Science, featured an older experienced woman who showed a young man the ropes as part of his coming of age. That theme in movies seems to have fallen out of favor, but one kinda gets the point of that sort of thing in movies about growing up and gaining self-confidence and so-forth. If a chick bangs a guy who is fourteen years younger than she is (but of legal age) that just falls under dog bites man i.e. so commonplace and uneventful in 2009 as to not be news.
Incidentally, Francesca Gentille is a kama sutra and tantric sex expert. She is pretty, educated, sensualist, works out, and eats right. She has met lots of famous people, enjoys travel, and has diverse life experiences. She is known for her work on managing hormone levels and related body functionality for anti-aging and great sex. Who wouldn't hit that?
Shortlink:
Posted by
Amelia G
on August 20, 2009. Filed under
Sex
. You can follow any responses to this entry through the
RSS 2.0
. You can leave a response or trackback to this entry