What do you think of child beauty pageants?
Last night, I was fortunate enough to have dinner with a motley crew of interesting creative people. One of the artists there, who I had not met before, was photographer Susan Anderson. Her book High Glitz has just been published by Powerhouse. According to the Powerhouse site, glitz is a subgenre of kiddie beauty pageant which involves a focus on couture. Susan Anderson's photos of this phenomenon are both pretty and creepy.
I call the whole child beauty pageant thing a phenomenon because it seems to be popping up everywhere lately, not because I necessarily credit various estimates of what the whole thing adds up to as an industry. There are multiple reality shows on the subject currently airing and my new favorite news show Infomania regularly has appalling clips from them.
Reality shows, of course, take a zits-and-all approach to most subject matter and this particular book accepts the subjects with the intended glamour. Proponents feel beauty pageants bring opportunities and confidence, teaching participants to have self esteem and be poised and multi-talented. Opponents feel they are a probably a crime against women and certainly a crime against children, teaching them to be insecure, superficial and competitive. So what do you all think of child beauty pageants?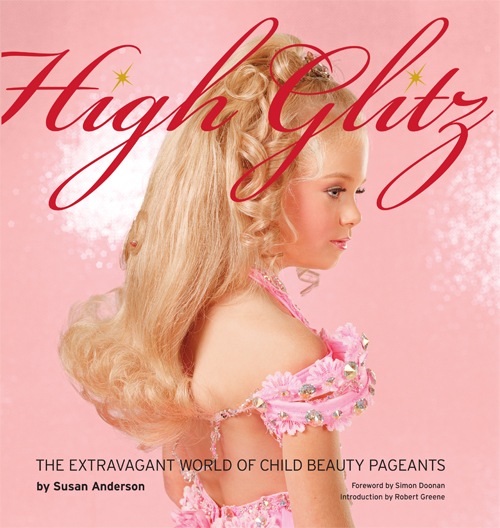 Shortlink:
Posted by
Amelia G
on June 22, 2010. Filed under
Manifesto
. You can follow any responses to this entry through the
RSS 2.0
. You can leave a response or trackback to this entry