Cats in Cute Outfits
United Bamboo has, according to The Telegraph, come out with a calendar of cats modeling their clothes.
I didn't see anything on the United Bamboo site that I had to have. Honestly, the bags are probably the only items I'd used if I got comps in the mail. But I can't help appreciating the viral genius of a whole calendar of cats in cute outfits. The Telegraph was not helpful enough to provide a link the United Bamboo site (not like helpful yours truly), but I admit I had to google them the moment I saw the slideshow.
The Blue Blood Boutique is, alas, not open this holiday season. But the delightful Pika did model the Blue Blood doggie shirts, with an assist from the lovely Kellie LaPlegua. Maybe we need to do an adorable puppies in cute outfits Blue Blood calendar next year. I suppose it would be less ironic, though, as we actually do put out dog clothes.
Are kittens and pups cuter in people clothes or pet clothes? That and wondering how many angels can dance on the head of a pin keep me up at night.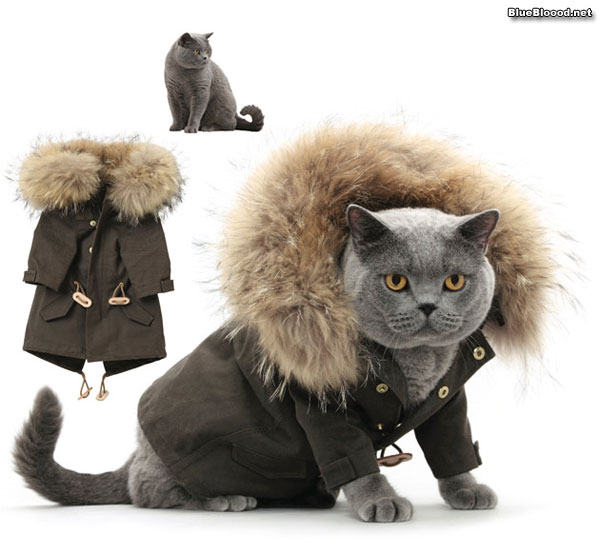 Shortlink:
Posted by
Amelia G
on December 15, 2010. Filed under
Trappings
. You can follow any responses to this entry through the
RSS 2.0
. You can leave a response or trackback to this entry