Google Honors Trekkies
The Google doodle this week is a fun little interactive toy honoring Star Trek's 46th anniversary. I liked to watch Star Trek when I was really super young. I liked the adventure and the alien planets and the aliens. I kind of hated the thing where Kirk would regularly seem to be having a relationship which mattered and then he'd be off to the next planet with no future mention of his green girlfriend du jour. Apparently, even at age six, I had no patience for the sort of men who fall in love constantly yet briefly. Even though the Star Trek messages were comically heavy-handed, I didn't get them at first. I love that, for its time, Star Trek encouraged science and curiosity about the universe, a certain decency, and an attraction to adventure. When I got to be old enough to understand in more detail, the luster wore off the show for me, and I wasn't allowed to watch television all that often. So it was Star Wars and Edgar Rice Burroughs which really got me into science fiction, but Star Trek certainly laid the groundwork.
Any Trekkies or reformed Trekkies in the house?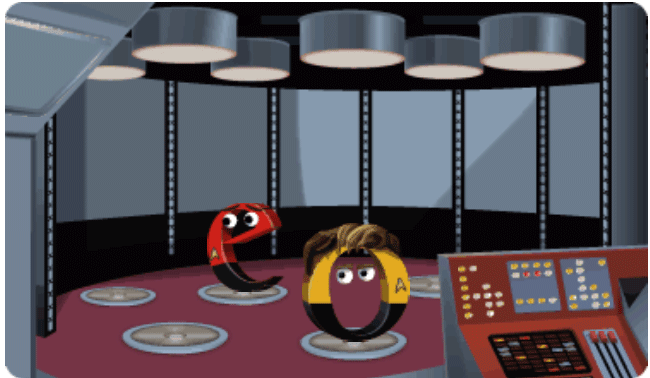 Shortlink:
Posted by
Amelia G
on September 8, 2012. Filed under
Art
,
Headline
. You can follow any responses to this entry through the
RSS 2.0
. You can leave a response or trackback to this entry