Coffee Versus Pot
If you ingest caffeine and THC at the same time, does this mean the race is on?
As the slow march towards the end of marijuana prohibition continues, Washington state's Mirth Productions just announced it is releasing a series of fruit-flavored and cannabis-infused coffees. The new chill drinks are branded "Legal", which is both clever and amazingly annoying to google. I don't know how one decides whether a chilled beverage is a coffee-infused cannabis drink or a cannabis-infused coffee drink, but whatever. I guess that is a question for the linguists. I've never felt the urge to try pot, although I'm currently so impressed with the business opportunities available that I wish it were my thing. A lot of the new edibles I just saw on a CNBC documentary all looked so tasty too.
I like shooting a 420 photo set every year for Barely Evil and Blue Blood VIP, but that is because I love and believe in freedom, not because I'm a cannabis aficionado. True confession: Spell check pointed out that I literally don't even know how to spell cannabis correctly on the first try.
Wake me up when they start manufacturing Rainier Cherry-flavored Valium-infused cocaine beverages and then we'll talk.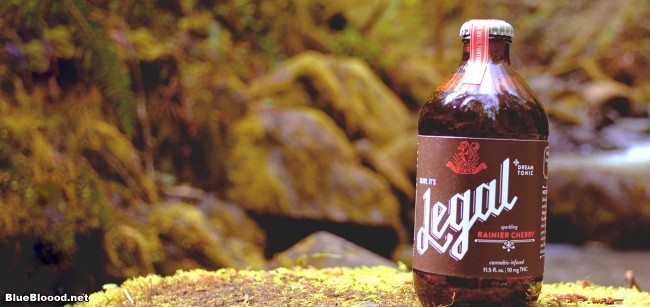 We the people of Mirth Provisions, in order to form a more perfect Washington, establish unprecedented chillness, promote widespread joy, and secure the blessings of euphoria, for ourselves and our buds, hereby declare that he time has come to belly laugh more, to worry less, to listen to Dark Side of the Moon again or, for the first time, to enjoy our new freedom to the fullest, with the finest cannabis, infused into the tastiest edibles & drinkables, to simply pursue happiness, because that was always our favorite part of the declaration of independence, anyway.
Shortlink:
Posted by
Amelia G
on June 5, 2014. Filed under
Headline
,
Oddities
,
Trappings
. You can follow any responses to this entry through the
RSS 2.0
. You can leave a response or trackback to this entry