AmeliaG.com Launches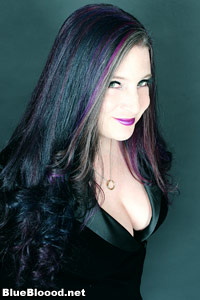 So I registered the domain for my name a while back, when the internet still had a bit of that new web smell. I'd been doing work more and more in the digital space for a few years then and I would end up having to pay off a cybersquatter for the BlueBlood.com domain, so it seemed sensible to register everything near and dear to me. Then nine more years went by. Some of my favorite sites have grown out of Forrest Black registering domains while drinking beer and then me feeling that, once it was registered, the domain had to have a site on it. For a long time, I just had a link to a hosted journal on AmeliaG.com, but now seemed like the time to actually put a proper site on there. Today it officially goes live.
The site has the Amelia G bio with just the broad strokes. There is a more detailed sidebar with just 2009 news about press appearances and where my writing and photography has appeared this year. I considered including a page with a gigantic lists of places I've been published, but, after doing thousands of pages of editorial, not to mention radio and television stuff, it just seemed like it would be a bit of a laundry list. Plus, oddly enough, when I was doing research for the site, I discovered that some of my work had been reprinted without me even knowing it. I've moved less as an adult than I did as a kid, but sometimes it is still possible to lose track of compatriots with moves and all on everyone's part.
I hope people enjoy the Photography Portfolio section of Forrest Black's and my work. People always ask to see my online portfolio and I always was reluctant to put one together before. When I say "reluctant", I mean that the notion of editing together only forty of my favorite images, out of everything we've ever shot, made me effing hyperventilate. I forced my brain through its discomfort and editing a selection of images from over such a long time period turned out to be really fun, once I got into kind of the right headspace, because I got to look at all sorts of contact sheets with positive associations and beautiful unseen images. Because of the ephemeral nature of human life, there is always something intrinsically bittersweet about any good photograph, I think, but it still felt mostly good to go through everything.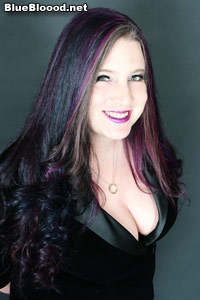 Given the fiscal realities of shooting on film, there are all sorts of awesome images Forrest Black and I shot which nobody has ever seen because it cost so much to make prints, so we tended to just print whatever a magazine wanted to publish for a lot of shoots. So the photo portfolio I edited together on AmeliaG.com has quite a few exclusive images the world has never seen, along with some favorites you will probably recognize.
It was also really fun putting together the section with the Amelia G Personal Pics because I got to dig through hard drives of tons of random uncategorized galleries of digital nightlife snapshots and recall all sorts of enjoyable adventures. My mom looked at the pics and said it looked like I must go out every night. Really I'm a workaholic, so I just like to only venture out for really cool stuff and I try to make a night out count. I hope you all also enjoy my goofy snapshots of going to parties, conventions, and gallery shows, clubbing, travel, and just hanging out with pals.
The background photo is a promo shot Forrest Black was kind enough to do for me last week. I really like how it turned out. If you are interested in hairstyle matters, my haircut is by Thierry, blowout is by Youne Lee, and color is old skool punk rock style where my bathroom is purple now too.
Putting the Amelia G site together made me nervous as anything, but I'm really happy it is complete and I think it turned out good. I hope you all like it too.
Shortlink:
Posted by
Amelia G
on July 28, 2009. Filed under
Blue Blood
. You can follow any responses to this entry through the
RSS 2.0
. You can leave a response or trackback to this entry