How do you feel about Roman Polanski?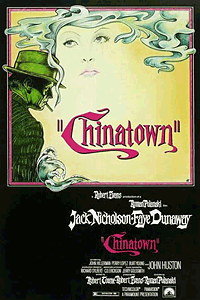 Why is Roman Polanski's arrest such a cause celebre? I'm not an expert on the case, but I have read the grand jury testimony of Polanski's thirteen-year-old victim, and it is pretty convincing and pretty damning. I understand that Samantha Geimer (then Samantha Gailey) publicly requested leniency for Roman Polanski, in the hopes that he could collect his big deal Oscar and she and her family could avoid the pain of being bothered again about something which was now decades in the past.
A lot of people seem to think that the intervening decades Roman Polanski spent in France were some kind of hardship equivalent to prison. First of all, Roman Polanski was a filmmaker in Poland in the 1950's, but he left for France and then began making movies in the UK in the 1960's. So the fact that he was making movies in the United States in the 1970's does not mean that it was a hardship for him to then go make movies in another country. That was something he tended to switch up anyway. And he fled to France allegedly because he thought there was a chance that, instead of just getting the 42 days of time served, the judge might sentence him to a whole 90 days, minus the 42, for a total of 48 days behind bars.
What does anyone think the punishment would be today for a 43-year-old man who got a 13-year-old girl alone, plied her with booze, and then just brought her home after speaking about inappropriate subjects with her. Now add illegal drugs, forced sex, and introducing the girl to her very first anal rape. A new commission of a crime like this would get a long sentence of the sort where he might be killed by fellow inmates.
I understand that Roman Polanski has managed to achieve some great things in the face of horrific hardships. He lost his mother to the Holocaust and he lost his wife to Charles Manson and The Family committing the Tate-LaBianca murders. His wife was his eight months pregnant actress wife Sharon Tate. I do think it makes sense to consider how many forty somethings anally rape junior high school kids without having also had hard lives themselves.
But he still managed to direct Chinatown, a movie about California's shady water rights history, and make it an interesting noir. Then again, Chinatown also benefited from the talents of the brilliant writer Robert Towne on the job and two actors widely considered to be some of the best of both their own generation and many others, Jack Nicholson and Faye Dunaway. It is generally agreed that Roman Polanski got into such heated debates with Faye Dunaway on set that he even pulled out pieces of her hair. So, not a stranger to violence against women.
A lot of people, who aren't me, also liked Rosemary's Baby, so I accept that was an accomplishment, even though not entertaining to me. And a lot of people found The Pianist very poignant. The Pianist could have been from the heart or the tale of the talented Jewish musician trying to continue to create under the shadow of the Third Reich could have been a cynical ploy to get an Oscar and get to be self-righteous about not being able to come to the Academy Awards because of fear of arrest.
I've lived in Europe and most Europeans agree that France is a wonderful place to live. In point of fact, the Germans have invaded France every chance they got throughout history in pursuit of the best living. Hence the German expression for the best the world has to offer: Leben wie Gott in Frankreich. Roman Polanski has been married to the beautiful actress/rocker chick Emmanuelle Seigner since apparently 1989, when she was twenty-three. Or, to put in another way, there are even more years between her age and Polanski's than between him and his 1977 victim. But it's just different when you go after a twenty-three-year-old versus a thirteen-year-old.
So Roman Polanski's big hardship is that, he couldn't serve 48 more days in the loony bin ward of the prison (not the main population) and this meant that it is now, thirty some years later, terribly inconvenient for him to go to all the galas honoring him and his achievements. He was arrested on his way to receive a special award at a Zurich film festival when he was detained by Swiss authorities, who are perhaps less sexually open-minded than the French.
It honestly strikes me that Roman Polanski was going to get just a slap on the wrist for a pretty serious acquaintance assault because people felt sorry for him for having had bad things happen to him and maybe enjoyed his work. It seems like he might have gotten at least a few of his awards for the same reason because it seems peculiar that Americans go on and on about his greatness as a filmmaker without being able to name ten things he has done.
And does good art entirely excuse really bad behavior?
Shortlink:
Posted by
Amelia G
on September 29, 2009. Filed under
Blue Blood
. You can follow any responses to this entry through the
RSS 2.0
. You can leave a response or trackback to this entry