What do you like besides Rik Mayall & The Young Ones?
I loved The Young Ones. I actually thought they were an MTV creation and the existence of that show was one of the many reasons MTV was awesome. I rarely saw my people represented in film and, despite its over-the-top comedy, The Young Ones reflected my real life experience far more than most depictions of young people at the time. Today, it is nearly effortless to go to Amazon and pick up every episode of The Young Ones ever produced. Back in Olden Tymes, there was no way for me to know that there were only 12 episodes of The Young Ones in existence and I had already seen them all. I kept looking hopefully for more, believing there must be more somewhere.
I went to a super left wing college and I lived in punk rock group houses and I knew people like Rik, Neil, Mike, and, of course, Vyvyan. I feel like Rik was already kind of a hippie, so Neil should have been gothic, but that's probably just generational insensitivity to hippie subculture nuance on my part. I mean, Neil was kind of goth. But, other than that and the fact that there should have been more episodes, the show was perfect.
If everyone on my Facebook and Twitter and Instagram accounts were suddenly talking about some piece of genius pop culture which I totally love . . . that should be a moment to feel a happy sense of community. But Rik Mayall had to die at only 56-years-old for my social media to light up with how great The Young Ones was. I feel like most celebrations of my culture's accomplishments are generally in response to an RIP notice.
I'd like to see a bit more Live In Peace. Please tell me something which moved you, something which resonated, something which made you laugh, something which seemed very true, something you like by a living person. Not that I think there is anything wrong with playing Murder in the Dark.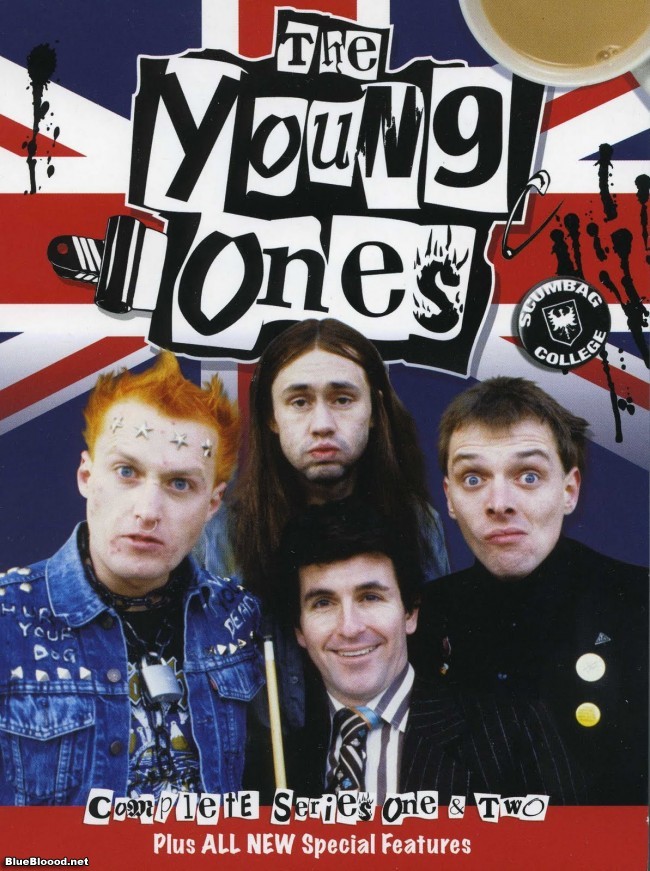 Shortlink:
Posted by
Amelia G
on June 9, 2014. Filed under
Headline
,
Personalities
,
Popcorn
. You can follow any responses to this entry through the
RSS 2.0
. You can leave a response or trackback to this entry