Sasha Grey is a Star and not a Crossover Star
Both the Hollywood movie industry press and the porn industry press have been falling all over themselves trying to explain why it is somehow a different piece of crossover news that award-winning writer/director Steven Soderbergh cast award-winning pornstar Sasha Grey in his upcoming Marc Cuban-financed film The Girlfriend Experience. She plays the role of, in case the title was no tip-off, a high-end callgirl of the variety who provides what enthusiasts refer to as the total girlfriend experience.
Pundits trying to explain how Steven Soderbergh casting Sasha Grey is more ground-breaking than Jenna Jameson's career explain that lots of pornstars have been able to crossover to horror, but The Girlfriend Experience is legit. They are wrong on a few fronts. First of all, why exactly do horror movies not count? Have they not looked at box office receipts for the past few years? Secondly, Jenna Jameson and Sasha Grey are both successful and it is not a contest of some sort, just because they are both famous, both beautiful, and have both had sex on camera. Acting like the two should face off somehow reminds me of playground debates over who would win in a fight between Superman and Batman. (Obviously Superman, unless Batman got the jump on him with kryptonite, which is admittedly likely with Batman's penchant for science gadgets.) Jenna Jameson loudly proclaimed that she would "never spread [her] legs" for the adult industry again, before going on to mainstream crossover fare like, uhm, Zombie Strippers where she strutted her acting chops in the role of, uhm, a zombie stripper. When Kobé Tai played a stripper/escort in Very Bad Things, the role was not on the face of it particularly different, and the world did not appear to tilt on its axis due to her mainstream crossover. Discussions of mainstream porn crossover inevitably also turn to Dita Von Teese, quickly followed by debates over whether she has ever done hardcore and thus whether she counts or not. The answer is that, over the years, Dita Von Teese has done less and less explicit work. If you care, I believe she has never done boy/girl on-camera sex, but she has most definitely been penetrated by women on camera. Dita Von Teese certainly did a great job on her recent Wonderbra campaign and her live performances indicate she should be castable in more. I actually think it is a tremendous waste that Dita Von Teese has not been cast in more things, but I have no idea if she can actually act.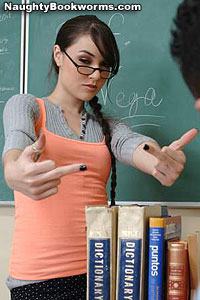 Pretty soon, audiences everywhere will get to see whether Sasha Grey can really act. I hope she can. Sasha Grey is the youngest ever winner of AVN's Female Performer of the Year award. Steven Soderbergh is the youngest ever winner of the Palme d'Or at the Cannes Film Festival. I'd like to take this opportunity to point out that Steven Soderbergh won for a little film called Sex, Lies, and Videotape which primarily featured sexy James Spader masturbating to intellectual homemade porn. Which the ensuing record-breaking box office and awards indicated was something people wanted to see. I know I did. So, uhm, yeah, Steven Soderbergh is like totally mainstream and Sasha Grey is like totally porno.
The writing team of Brian Koppelman and David Levien penned the script for The Girlfriend Experience, which hopefully means Sasha Grey has some good material to act in. I mean, Steven Soderbergh and this particular writing team might have minted money with the Oceans franchise (remakes of remakes), but, when he really directs art, it is work like Sex, Lies, and Videotape, The Limey (Terrance Stamp on a badass rampage!), Traffic (Drugs!), Out of Sight, and Erin Brockovich that audiences and critics really get excited about it. Brian Koppelman and David Levien were responsible for a bunch of the good stuff on ESPN's late lamented gambler serial Tilt, the excellent Matt Damon and Ed Norton vehicle Rounders, and the fun wannabe gangster Knockaround Guys. So I have high hopes for the quality of this project. The folks involved clearly know how to make good stuff when given the opportunity and Marc Cuban reportedly gave Steven Soderbergh a six picture deal including a lot of creative freedom.
The thing I love about Sasha Grey is that, the moment she got cast in something more Hollywood, she didn't turn around and say that anyone who every masturbated to her videos or pictures was gross. She didn't diss the industry which made her a star in the first place. I think there is every reason to believe she will continue doing a variety of projects which interest her and pay enough.
Perhaps I bristle at the word mainstream because, from a punk perspective, mainstream is a pejorative term, an insult, something you would really prefer not to be called. So Sasha Grey being directed by Steven Soderbergh should not be considered the mainstreaming of porn. It should be considered the freedom to do whatever you want, if you are good enough, and truly own who you are.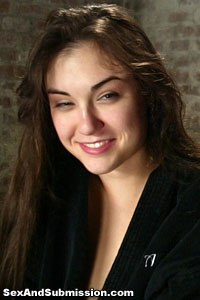 Although The Girlfriend Experience is going to be Sasha Grey's first starring turn in this sort of feature, she also has parts upcoming in a couple of other interesting-looking films. Actually, she has a fairly significant role in Lee Demarbre's Smash Cut, but I guess it has already been established that horror does not count. She also has a small role in Dick Rude's forthcoming Quit. Dick Rude currently directs folks from The Red Hot Chili Peppers and The Clash, but is of course is best known for co-writing the punk cult classic Straight to Hell and appearing in a variety of acting roles in seminal punk films. Dick Rude played the part of Duke in one of the best punk movies of all time, Alex Cox's Repo Man. So, in conclusion, let's all go do some crimes. Instead of eating sushi and not paying, I'm thinking about creating art without putting defective and limiting labels on it, which include the words "mainstream" or "legit" anywhere.
Sasha Grey is simply a star. No modifiers necessary.
Until The Girlfriend Experience hits theatres, we have a Sasha Grey photo gallery to hold you.
Shortlink:
Posted by
Amelia G
on October 23, 2008. Filed under
Blue Blood
. You can follow any responses to this entry through the
RSS 2.0
. You can leave a response or trackback to this entry