Would you rather play golf or whack your friends wearing armor?
My fellow Wesleyan alum Jim Vincent posted this demotivational poster today. Not sure where it comes from, alas. He is afflicted with co-workers who play golf and refer to him as a LARP-er. So this was pretty perfect for him.
I wish the SCA — Society for Creative Anachronism for the uninitiated — were less sexually repressed. I'm totally turned on my armor, but so many of the folks who make it and wear it are all oogie weird about sex.
I'm not turned on by golf clubs or even really plaid pants, but I keep meaning to learn how to play golf. I was very bad at it, when I had a few lessons as a child, but I think I have more patience now.
I'd ideally like to learn how to play golf in a plate mail bikini top and leather pants, but that might just be me.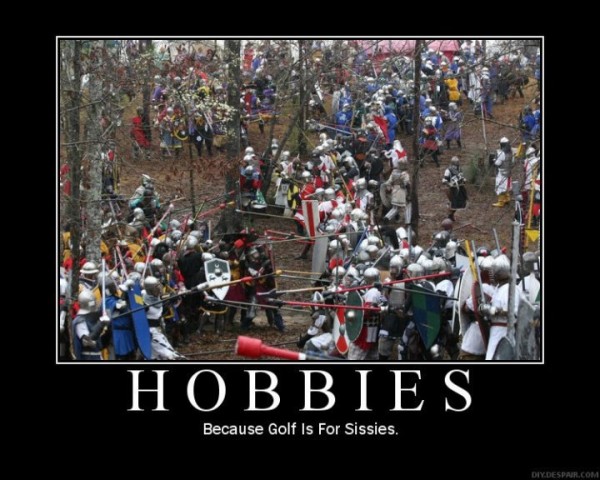 Shortlink:
Posted by
Amelia G
on August 26, 2010. Filed under
Sex
. You can follow any responses to this entry through the
RSS 2.0
. You can leave a response or trackback to this entry